Hi there! , Are you looking for Cab Software from India; (Ola Like Cab Software or Uber Like Cab Software) yes! You are on the right website!
These days everyone is aware of the importance of the mobile app in the taxi business and looking to have best taxi software. Almost all mobile smartphone users are aware of how to book taxi using the mobile phone. This credit mostly goes with OLA and UBER in India. These cab booking app companies started their operation in India with small office space without owning a single vehicle.  They have a single asset i.e. APP BASED TECHNOLOGIES. They spent several years to understand the taxi business.  It's true that taxi apps are costly, its development and maintenance requires the experienced company or vibrant team.

There are several companies providing the CAB SOFTWARE IN INDIA some are charging as per SAAS model and some with an upfront cost. Today let's decide how we have to identify the best vendor for this service, what are the criteria? what are the points? we should keep in mind. Let's study one by one or simply say why any car rental businessman or taxi business manager needs to choose MobilitySUM Technologies.
Let's understand first: HOW CAR RENTAL OR TAXI / CAB COMPANIES ARE WORKING IN INDIA AND HOW WE ARE HELPING THEM?
START-UP

Generally IT Savvy Wants to take experience if they have circle or understanding for taxi business in India or they want to explore his/her experience in Cab Business. They Choose one or two good location and understand how to generate the booking and associate some drivers and car rental agencies.
In many cases, they really solve local taxi business problems using his/her own efforts.
Solutions For Start-up: We are having ready to use INTERNET TAXI BOOKING WEBSITE and MOBILE APP in SAAS MODEL.
How it is different from other CAB SOFTWARES: We are probably first & single IT company in India, which provide the SAME web application and mobile apps to cater business for walking customers and corporate companies including hotel and travel agencies.
We have CAB SOFTWARE whose features are like as:
Guest app working not only for personal use but also have attached corporate account.
Same DRIVER APP is used to generate E-BILL at the completion of the journey for walking guest and offers a screen of E-SIGNATURE for corporate guest and that E-SIGNATURE is displayed in DUTYSLIP.
Booking Broadcast, Cyber Wallet for Driver app and much more…
SMALL-MEDIUM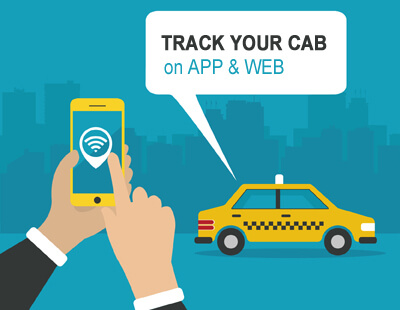 They are having experience in the taxi business, generally owning few vehicles directly and mostly working in association. They understand the pocket of booking generation from the beginning and able to generate 15-45 bookings per day easily.
Most of the time they need only Taxi billing software, for other dispatch and operational work they use to manage it offline by hiring the team for this.
What we have to offer them: The robust system that works as per their business needs which comes at low cost. It helps small and medium taxi business owners to develop their network easily.
We have the CAB SOFTWARE whose features are like as:
Vendor Vehicle Availability Module (Quick and Easy)
Vendor Login and Driver Tracking Module
Corporate Travel Desk Booker Login (Web and app)
Corporate Guest App/web booking (optional Amex payment getaway process) and much more…

ENTERPRISE
Ask us to provide software DEMO [Demonstration] that Grow with your franchising model and optimise the multi-office business process.
INTERESTED In going LIVE CAB SOFTWARE DEMONSTRATION.
Get In Touch
We welcome you to MobilitySUM Technologies for your business potential & growth. We have a strong team of analyst & innovators who can help you build your ideas into reality.

Registered Address:
MobilitySUM Technologies Private Limited.
Basement, Millennium business centre, 34 Corner Market, Malviya Nagar, New Delhi 110017

Phone : +91 11 41048136,+91 9999 42 92 72
Email ID : sales@mobilitysum.com | Contact Us Form